ABOUT SYMBOLON PRESS

The goals of Symbolon Press are threefold. First, to offer fresh perspectives on world mythology based on a comparative approach. Second, to publish important source-texts in reliable translation. And third, to provide access to valuable scholarly studies that have now lapsed out of print, but deserve renewed attention. These three goals are a work in progress. Please check back with us from time to time as our library of titles expands.
Recently Released:
Tree of Life, Mythical Archetype by Gregory Haynes
This book is a study in comparative mythology that reveals, for the first time, the meaning of the near-universal myth of the Tree of Life.
Click here for more information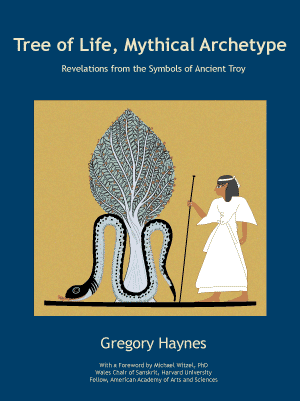 In the classical world of ancient Greece, a symbolon was:

". . . each of two halves or corresponding pieces of a [bone] or other object, which two [strangers], or any two contracting parties, broke between them, each party keeping one piece, in order to have proof of the identity of the presenter of the other."

Liddel and Scott, Greek-English Lexicon
Forthcoming Publications:
A new edition of the classic masterpiece, The Golden Asse, or Metamorphosis
by Lucius Apuleius
An initiate into the mysteries of Isis, Lucius Apuleius provides us with most of what we know about the content of this influential Greco-Egyptian mystery religion. An allegory of personal discovery and transformation combined with historically accurate information about the rites and practices of the Isis priesthood, this story provides an important glimpse into ancient esoteric life. The translation of William Adlington into Shakespearean English is the most enjoyable way to experience this text. Humorous beyond belief, Apuleius demonstrates that what is deeply true is also enlivening and uplifting.